&LUXURY HOME INTERIORS ApS
andluxury.com

Rungsted Strandvej 137
2960 Rungsted Kyst

Phone +45 7026 2788
E-mail: info@andluxury.com

CVR-nr.: 40499164
We offer the following conditions when placing an online order with us. We therefore recommend that you read the conditions thoroughly before you start shopping at www.andluxury.com
These terms of delivery apply for goods bought for shipment within Denmark.
ORDERING AND PAYMENT
All prices stated are in either DKK or EURO and are inclusive of 25% Danish VAT. Shipping costs are not included.
The minimum age for shopping at andluxury.com is 18 years old.
If you have not yet turned 18 years old, you can still place an order, if you have obtained your guardian's consent or otherwise have a legal right to enter into the purchase.
To place an order you select the products you want to buy and add them to the cart. You can right up to the time of checkout edit the contents of your shopping cart and your contents and prices of the goods can constantly be checked. When you are ready to order, select "PROCEED TO CHECKOUT". Then enter all personal information (name, address, email, phone number) and choose delivery form and relevant credit card as your payment method.
We only accepts the following credit cards for payment: VISA and/or MasterCard.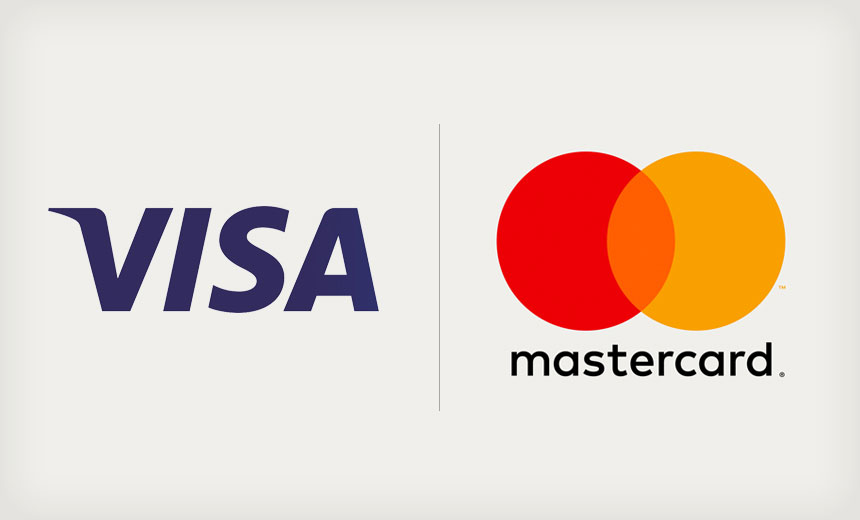 The payment will not be withdrawn on your credit card before the order has been shipped. Your credit card can only be debited the amount of your order – or less – and only once.
We guarantee that your credit card details are completely safe with us since all information between buyer and seller is encrypted by SSL. Neither we nor any other unauthorised persons are able to see the data exchanged.
SALE AND PRODUCTION OF GOODS
Please note that the majority of goods sold on our website are placed into production when you place your order with us. It may occur that an item is shown as available on www.andluxury.com, but may actually have been ordered specifically for you, so please allow production and delivery time. For further information please dont hesitate to contact us.
DELIVERIES
We currently deliver to the following countries: (if your country is not listed, please contact us for further information)
Australia
Austria
Belgium
Canada
Denmark
Finland
France
Ireland
Italy
The Netherlands
Norway
Spain
Sweden
Switzerland
United Kingdom
United States
Delivery Terms
If you live in Denmark, your order will, as a standard, be delivered by PostNord to your home address. One delivery attempt will be made. If you are not home at delivery, the order may be redeemed at the nearest PostNord pick-up point. You will be notified of the pick-up point by PostNord on the delivery slip.
If you live outside Denmark, your order will be delivered via a PostNord affiliate to your home address.
If you are not home at delivery the order may be redeemed at the nearest PostNord local affiliate pick-up point. You will be notified of the pick-up point by the vendor in its delivery slip. Orders will be delivered Monday through Friday. Please note that we do not ship to P.O. boxes.
All deliveries must be signed for at receipt, except if another option is provided by the courier.
If the order is delivered to a pick-up point, the courier will keep the parcel for 10 calendar days before returning it to us as undelivered.
Split delivery
If your order consists of several items we reserve the right to split the delivery. This can happen if certain items are delayed at the time of ordering. In the event of split delivery, you will receive tracking for each parcel. You will not be charged for any additional delivery costs.
Product inspection
Please note that you bear the risk for the products you have ordered when the delivery is completed. If the packaging appears to be damaged, please do not accept the shipment.
Without prejudice to your statutory rights and remedies you have the responsibility of inspecting your products for any faults and, in the event, giving us notice of any complaints. In the case of defective products or inconformity with your order, you will have the choice of returning the defective product and we will refund you the purchase price and all delivery cost when we have handled your return. You also have the right to keep the defective product and ask for a reduction of the price.
Delivery Times
Your ordered products will be delivered from Monday through Friday, and the exact delivery time depends on the country of delivery.
An order that has been submitted on a Danish public holiday will be processed the next working day following the public holiday.
Track your order and view history
When you have an account at and luxury.com, you can track your orders by visiting "My Account" and clicking "My orders". There you can view your past orders and the status of your current order.
If you don't have an account, please contact us and we will do our best to inform you about your order status.
You can always track your shipment via www.postnord.dk via their Track & Trace service found on the front page of their website. This service is available in Danish and English.
The goods will be insured during shipping. Upon receipt please check the package contents. If the package or parts of the contents have been damaged during transit please report it immediately to us so we can agree on any further action. We are not responsible for goods damaged during transit. We always take every care to ensure your goods are packaged in a way that protects them during transit to minimise the risk of damage.
If buying furniture the shipping cost is not included regardless of the amount of purchase. The cost will be settled per order by appointment.
RIGHT OF WITHDRAWAL
When shopping online at www.andluxury.com you have the right to return the goods within 14 days during which you should notify us that you are withdrawing from the purchase and then return the goods concerned to us.
The withdrawal period is counted from the day of delivery. If the deadline expires on a holiday or a Saturday/Sunday deadline is extended to the following business day.
In order to comply with the right of withdrawal the handling of the goods other than what is necessary to establish the nature, characteristics and functioning of the goods is not accepted. If there is evidence to suggest the goods have been used it decreases the value of the product.
In order to use your right of withdrawal, you must notify us (by an unambiguous declaration) within 14 days of receipt of the goods. You can use this standard form to fill out if you wish to withdraw from your purchase. CLICK HERE.
The return of the goods has to be addressed to:
andluxury.com / LUXURY HOME INTERIORS ApS, Rungsted Strandvej 137, 2960 Rungsted Kyst, DENMARK.
Goods should be returned unused and undamaged in their original packaging including copy of original invoice. You are entitled to ensure the goods are packaged in a way that protects them during transit. Goods  cannot be returned unwrapped nor in an ordinary plastic bag. You have the responsibility of the goods until we receive it. We advise you to keep your postal receipt as well as your track and trace number. We do not cover shipping costs when you wish to withdraw from your purchase.
IMPORTANT
We expect you to send back the goods as soon as possible after you have notified us about the return – and in any event not later than 14 days from the day on which you have received your item(s). We do not accept items sent by COD.
GOODS EXCEPTED FROM THE RIGHT OF WITHDRAWAL:
The following goods are excepted from the right of withdrawal:
1. Delivery of goods made to the consumer's specifications and requirements or with a clearly personalised imprint
2. Delivery of goods likely to deteriorate or expire rapidly
3. Delivery of sealed goods which for health protective or hygiene reasons are not suitable for return and where the seal has been broken after delivery.
You loose your right of withdrawal if:
– you break the sealing of goods which for health protective or hygiene reasons are not suitable to be returned.
PROOF OF YOUR PURCHASE AND RETURN FORM
You must attach a copy of the order confirmation, invoice or other proof of your purchase. If you received a gift, the goods will carry an exchange tag.
The process of withdrawal will be facilitated if you attach a completed form of return which you can find HERE.
VALUE OF THE GOODS
You are only liable for any decrease in value of the goods subject to what is necessary to establish the nature, characteristics and functioning of the goods. If there is evidence that the goods have been used to a degree exceeding the description above, we consider the goods as used. A used goods will by withdrawal of your purchase be partly or fully deducted the amount of purchase depending on the value of the product. In order to obtain the entire amount of purchase the goods must be returned unused, with unbroken seals and with no other damage incurred while in your custody. If you regret your purchase we will refund the amount of purchase. In case of decrease in value which is caused by you, this will be deducted the amount of purchase. We always refund to the credit card that was used to place the order. This is to prevent fraud.
COMPLAINTS
All goods are covered by the Danish Sales of Goods Acts giving you the right to complaint within 24  months after your purchase. This means that you as a customer has the right to complain about errors and defects related to your item which have appeared  within 24  months after your purchase. The right does not cover errors, damages or wear which occur caused by wrong use, lack of maintenance or wear.
You must make the complaint within a "reasonable period of time" after you have detected the defects in the good. We recommend that you submit your complaint as quickly as possible and within 2 month after the defect has been discovered.
You can submit your complaint by contacting us by email at info@andluxury.com or by telephone at +45 7026 2788.
Depending upon the specific situation we will inform you by email about the further process for your complaint.
If we do not succeed in finding a solution, you can submit your complaint to Forbrugerklagenaevnet, Konkurrence- og Forbrugerstyrelsen, Carl Jacobsens vej 35, 2500 Valby, Denmark.
RETURN OF PAYMENT
As soon as we receive the returned goods, we will check and evaluate the condition in order to pay you back the amount which you have paid for the goods minus any decrease of value. We refer to the section about "value of the goods". The amount will always be refunded to the credit card that was used to place the order.
PERSONAL DATA PROTECTION
In order to shop online at www.andluxury.com you must at a minimum provide: Name, Address, Email address and Telephone/Mobile number. The above data will be saved with information on the specific goods you have purchased for five years from the end of the accounting year the information concerns, cf. section 10 of the Danish Bookkeeping Act, after which the information will be deleted.
Information is not shared or sold to third parties, unless such occurs in connection with a restructuring or a sale in full or in part of the company. Any possible sharing in such a situation will occur in accordance with the applicable legislation concerning personal data protection.
As a customer you have the right to request information about our registration of the personal data we hold on you. You have the possibility to take exception to a registration in accordance with the rules concerning such in the Danish Act on Processing of Personal Data. For enquiries please contact our Customer Service at info@andluxury.com.
COPYRIGHT
Images, logo, text and other available material on www.andluxury.com must only be used in other contexts with prior agreement from andluxury.com / LUXURY HOME INTERIORS ApS.
COOKIES
By using www.andluxury.com you accept that we use cookies. A cookie is a small data file which is placed on your computer in order to be able to track what happens during your visit at our website and in order to be able to recognise your computer. A cookie is not a program and does not contain a virus.
SHIPPING OUTSIDE DENMARK
Please contact us for specific shipping costs when shipping outside Denmark. You can contact us at info@andluxury.com
Estimated shipping costs in EURO exclusive of any duties and other charges to countries outside the EU.
Prices are subject to shipping cost. Products with high volume and low weight can have a higher price than stated.